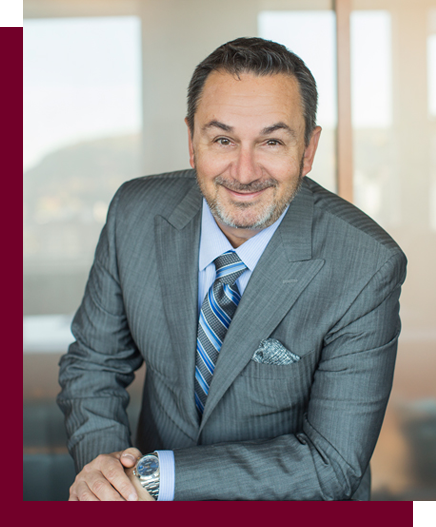 ---
Normand Coulombe CPA, CA, CFA
President

(514) 875-1485


normand@infini-t.ca
Normand is the President and founder of iNFiNi-t Wealth Management Advisers Inc. With more than 25 years of investment experience, he manages the firm and client relations while ensuring that the portfolios reflect our clients' objectives and constraints. Normand is the ultimate designated person with the Autorité des Marchés Financiers and the chief compliance officer.
Normand began his career in 1987 at Coopers & Lybrand as a chartered accountant. From 1991 to 1997, he worked for the investment dealer Casgrain & Cie in Montreal, where he specialized in the institutional bond market. He subsequently honed his investment experience in private investment management, serving as Vice-President of Kerr Financial Services from 1997 to 1999. In 1999, Normand joined Ernst & Young Investment Consulting Inc. to build and manage the Quebec practice. In April 2005, he had an opportunity to acquire the assets of this practice and founded iNFiNi-t Wealth Management Advisers Inc.

Normand holds a Chartered Professional Accountant designation (CPA, CA) in addition to being a Chartered Financial Analyst (CFA). He has chaired the management committee of the Montreal Society of Financial Analysts and has graded examinations leading to the CFA designation. Normand has authored many articles in specialized investment journals, and he serves on the boards of directors of many charities.
---
---
---
Marie-Line Bérubé, CPA, CGA
Executive vice-presidente

(514) 875-5003


marie-line@infini-t.ca
Marie-Line has close to 20 years of experience and joined iNFiNi-t Inc. full-time in 2008. Building on her extensive experience working with SMEs and business leaders, Marie-Line is responsible for customer service, the financial and administrative management of the firm, and the management of its human resources. She also supervises production of portfolio performance reports and administration of clients' portfolios by the team of portfolio administrators.
During her seven years at Ernst & Young, Marie-Line led a team that performed audits of SMEs, acquiring knowledge and skills in accounting, taxation and indirect taxes. She also spent five years as head of the accounting department at Québecor World's head office in the U.S. Marie-Line applies all of her knowledge and skills in managing relationships with our clients' accountants, auditors and tax specialists to ensure a fully integrated service. She is also charged with compliance, the implementation of internal controls, and improving iNFiNi-t's business processes.

Marie-Line has a Chartered Professional Accountant designation (CPA, CGA).
---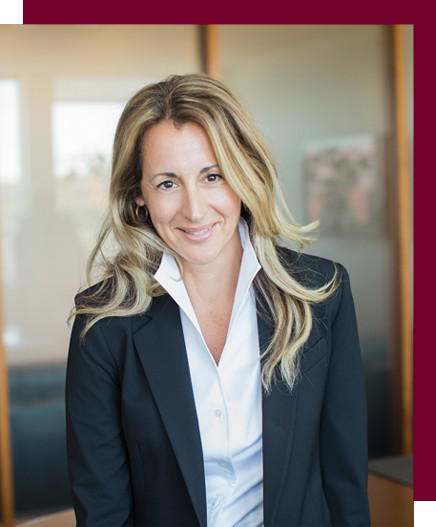 ---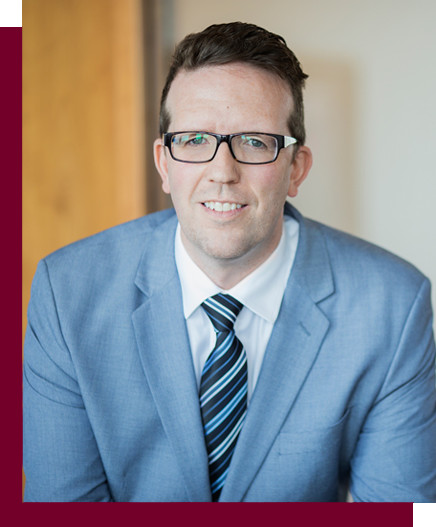 ---
Philippe Côté, CFA, CIPM
Vice-president, Reseach and Analysis

(514) 875-0653


philippe@infini-t.ca
Philippe joined the Board of iNFiNi-t Wealth Management Advisers Inc. in February 2006. He is specialized in analyzing and finding portfolio managers and in developing and supervising client portfolios.
Philippe has produced numerous research reports over the years, including many presentations to private foundations and accounts.

Philippe holds a bachelor's degree in business administration from HEC Montréal (2003). He completed the Canadian Securities Course (2004), has been a Certified Financial Analyst (CFA) since 2009, and earned a CIPM (Certificate in Investment Performance Measurement) in 2011. The CIPM, granted by the CFA Institute, is the only professional designation entirely focused on the presentation and analysis of portfolio managers' performance. Philippe oversees the creation of tailored presentations to our clients, including quantitative and qualitative analyses of each manager retained by clients. He also ensures that statements of investment policies remain accurate and up-to-date.
---
---
---
Mathieu Erard, CFA, CAIA
Vice-president

(514) 875-2166


mathieu@infini-t.ca
Mathieu started his career with iNFiNi-t Wealth Management Advisers in 2007 where he worked for 7 years. He rejoined the firm in November 2017 after a 3-year spell in the commercial real estate division of large Canadian institutional investor.
He specializes in asset allocation and in the evaluation of alternative investment strategies such as hedge funds, real assets and private equity.
Mathieu has a Bachelor of Commerce from McGill University (2005). He became a CFA charterholder in 2012 and, afterward, earned the CAIA chart in 2016. The CAIA (Chartered Alternative Investment Analyst) is a professional certification focusing on the evaluation and management of non-traditional investment strategies. In his role, Mathieu assists Normand with clients' meetings, develops market insights to support the tactical allocation decisions of the firm and takes part in the research and due diligence of managers.
---